News & Features ...
Newsflash: Badger attending the Resilience Direct Annual Conference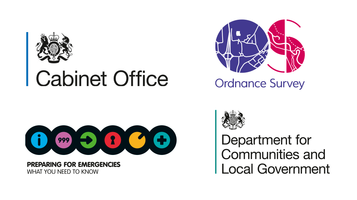 John Langley and Rob Brigham were invited to attend the ResilienceDirect Annual Conference run by the Civil Contingencies Unit at the Cabinet Office on Wednesday 24th June 2015 at The Belfry, Sutton Coldfield. Delegates from many partner agencies, representing Local Resilience Forums and other public and private sector organisations also attended.
ResilienceDirect is transforming the way the local and national resilience community are working together by dramatically improving and sharing information flow between emergency responders and to ensure that when they walk into an emergency situation, they are prepared and able to respond together, not working in silo's.
See this video from the conference for more information and to see what people are saying about ResilienceDirect.
Newsflash: Badger exhibiting at The Emergency Planning Society Wales Conference
Badger Software were delighted to sponsor the Annual Conference for the Welsh Branch of The Emergency Panning Society. This event was held in collaboration with the Welsh Government and Joint Emergency Services Group at The Metropole Hotel, Llandrindod Wells on 24th and 25th June 2015.
On behalf of Badger Software, Colin Avern gave a presentation on the advantages of using computerised crisis management software in the event of a critical incident.
This year's event was structured around the theme of Human Aspects and Caring for Peoples' Needs and Colin described how CLIO is used across the whole of the United Kingdom to manage a wide range of critical incidents and, as an example, explained how CLIO has been extremely successful in managing family liaison and Disaster Victim Identification issues in a number of fatal air crashes.
Newsflash: New User Group for Operational Policing in 2015 (West Yorkshire Police Training Centre, Wakefield)
In partnership with West Yorkshire Police, 2015 sees the launch of a new CLIO User Group - specifically focussed on Operational Policing.
Innovative uses of CLIO specifically for the operational policing arena
Engage in discussion on working practices and operating procedures
Share information on types of event CLIO Manager is used for
Excellent networking opportunity with colleagues from around the UK
FREE conference with lunch and refreshments included
See the 2015 Operational User Group Agenda for more information or contact us to book your place now.
Newsflash: Discovery Workshop on the use of CLIO within the UK resilience community
Badger Software will be hosting a discovery workshop to discuss the use of CLIO within the resilience community and how this can best be served in relation to the use of Resilience Direct. The session was agreed during a meeting at the Civil Contingencies Secretariat between Luana Avagliano, Head of Resilience Direct, and representatives of Badger Software.
Attendance is by invitation only and in addition to Badger Software and Luana Avagliano, representing Resilience Direct, a number of current and potential CLIO stakeholders who are also Resilience Direct stakeholders have been invited, representing a cross section of Category 1 multi-agency partners.
Venue: Calcot Hotel, Reading, RG31 7QN
Thursday 4th December 2014 from 10:00am to 3:00pm
Newsflash: CLIO Version 2.4 Upgrade now available
We are pleased to announce that the new release of CLIO, version 2.4 , is now available for general release to all customers under support contracts.
This upgrade includes many new features and enhancements and these are detailed in Release Notes now available to all qualifying customers. The changes to the system reflect what the user community has asked us to provide and there are some very useful additions, across many areas of business, including a dramatically enhanced module for live Situation Reports & Surveillance, much quicker startup of Operations, more powerful use of templated action lists and much more. There will be a briefing and demonstration of the new release at the 2014 CLIO User Group conference.
Please contact us for further information.
Newsflash: FREE CLIO licences for Local Resilience Forums and Regional Resilience Partnerships
CLIO has been helping to improve UK resilience with almost all Police Forces across the UK for many years. More recently, resilience partners in Scotland, Wales, London, Dorset, Kent and other places have been seeing great benefits from using CLIO for the multi-agency response to both critical incidents and major sporting events.
In a bid to spread the word about our fantastic product and to support the UK resilience community, Badger Software is now offering the CLIO system to all Local Resilience Forums and Regional Resilience Partnerships in the UK free of charge, for multi-agency work.
The free system will be hosted by SecureIA, who are experts in providing secure systems to the UK Public Sector and MOD over many years. It will be accredited to IL3 (RESTRICTED/OFFICIAL-SENSITIVE) and accessed either via the Restricted LAN Interconnect (RLI) or over the internet.
See the new CLIO Resilience flyer for more information on the product.
Look out for more details coming soon.
Newsflash: Badger presents to National Operational Policing Seminar
John Langley was invited to provide a presentation to the National Operational Planning Seminar held at the National College of Policing at Ryton-On-Dunsmore, Coventry on 6th and 7th March 2014.
John spoke about the increasing number of police forces and other agencies now using their CLIO systems for event management and planning. He explained that police forces are finding CLIO to be a valuable tool for use in a whole range of operational policing aspects including carnivals, concerts, international sporting events, royal visits, state visits, football matches, race meetings, party political conferences and for policing marches and demonstrations.
John described how large parts of the UK including London, Manchester, Glasgow the whole of Wales and other city, urban and rural areas across the UK now use CLIO within their Local Resilience Forums for managing multi agency operations and for briefings, situation reports and tasking when Strategic Coordination Centres are activated.
John told the delegates that police forces who have already purchased an enterprise licence to use CLIO are able to widen its use to include operational policing matters at no additional cost.
Following the presentation, a large number of delegates asked for a demonstration of the system, which was provided and as a result arrangements have been made to visit a number of police forces to discuss extending CLIO use.
To see older news articles, simply click on a topic heading to expand, or collapse them.
Newsflash: UK Law Enforcement 2014 National CLIO User Group (Green Park, Reading)
Newsflash: CLIO improves Local Resilience in Dorset
Newsflash: Cyprus Police and Fire Service using CLIO
Feature: Working abroad and Employer's duty of care
Newsflash: UK Law Enforcement 2013 National CLIO User Group (Green Park, Reading)
Newsflash: Badger at The Transport Security Expo (14 - 15 November, Olympia)
Newsflash: Badger at The BCI Business Continuity World Conference (7 - 8 November, Olympia)
Newsflash: UK Law Enforcement 2012 National CLIO User Group (30 November, Manchester)
Feature: Are you prepared for the challenges of the Olympics?
Newsflash: Badger Software joins the Business Continuity Institute (BCI)
Newsflash: UK Law Enforcement National CLIO User Group (5 May, Manchester)
Newsflash: Badger at The Home Office Scientific Development Branch exhibition (22 - 24 March, Farnborough)
Newsflash: Calling all Agents - Incentive scheme for sales leads
Newsflash: CLIO now truly National as Scotland and Ireland join the community
New Appointment: Ashok Vaidya strengthens the Management Team at Badger
Newsflash: Huge leap forward for CLIO
Feature: Effective Management in a Crisis
New Appointment: Shelley Laker tackles customer focus
Feature: Making the most of templates in CLIO
New Appointment: Colin Avern brings yet more experience from the sharp end
Newsflash: ITN makes video about Badger Software's work with UK Police Forces
Newsflash: CLIO now available in any language!
Feature: How CLIO is helping with Disaster Victim Identification
New Appointment: John Langley becomes Sales and Marketing Director, officially!
Newsflash: Gu Puds invests in Customer Care
Feature: Joining up UK Policing with collaborative working
Newsflash: Badger Software helps Missing People